First off, I appologize for the length of time since my last review. Without further ado:
Book: New Life, Incorporated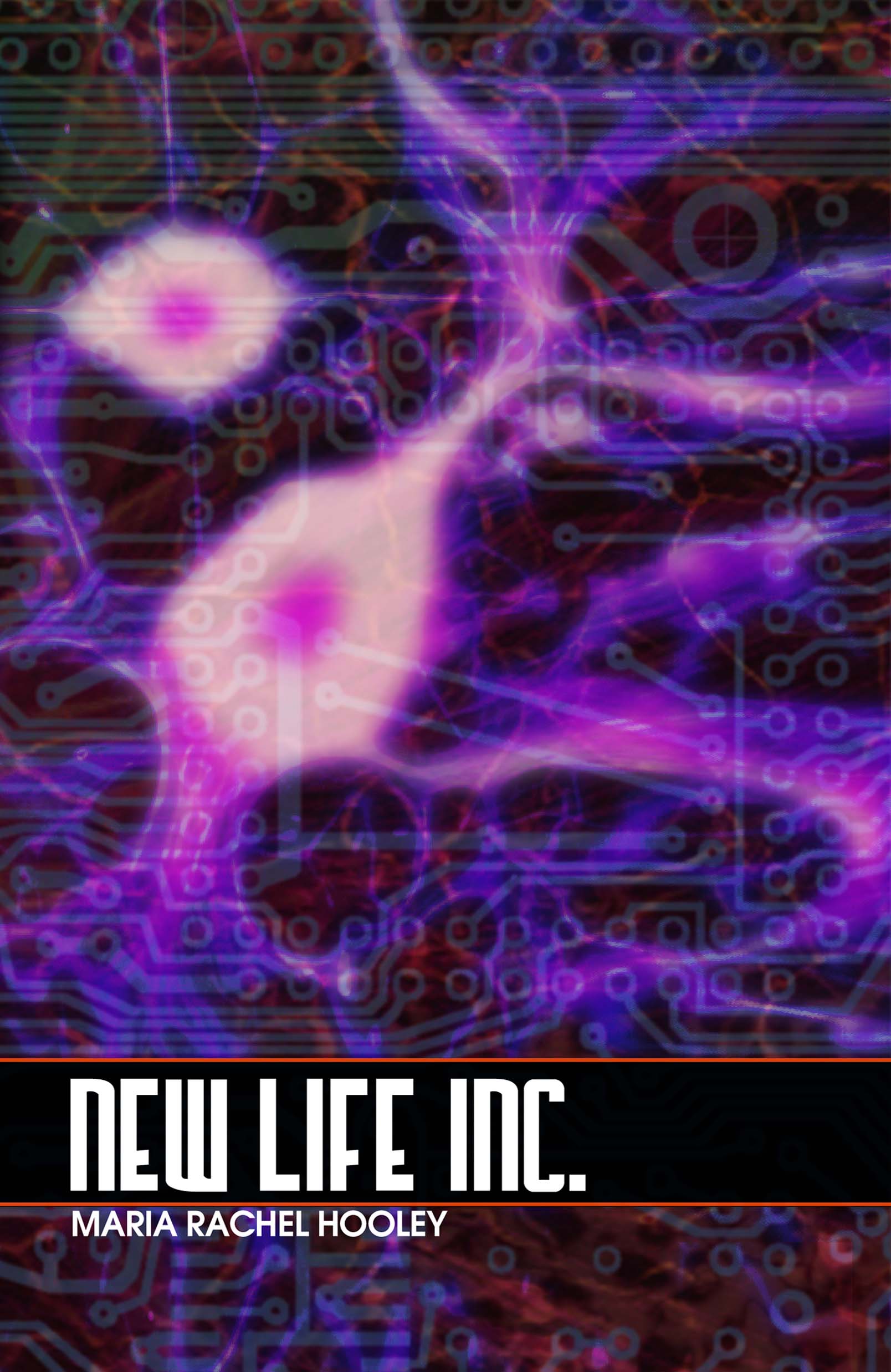 Author: Mariah Rachel Hooley
Publisher: SmashWords
Pages: n/a
Date Read: January 20, 2011
From Amazon
The Longevity Chip is a marvel of biotechnology-an implant that slows aging and ensures virtual immortality. It's safe, affordable, and guaranteed. Thousands have been sold, and thousands more are in production, quickly making New Life Incorporated the wealthiest, most powerful corporation on the globe. The fountain of youth, it seems, has at long last been found. But the Resisters aren't buying it; they suspect the Chip has some guarded, secret purpose, and seek the truth of its design. Still, truth often comes at great cost-as their increasingly violent confrontations with the Lifers, who defend the source of their newfound "salvation," attest. As far as Joe Ramsey is concerned, he'd just as soon stay out of it. But when he inadvertently thwarts the assassination of a key Resister, Joe is thrown headlong into a tangle of deceit, treachery, and intrigue that may prove New Life CEO Caleb Walker the most dangerous man on earth.
Gavin's Analysis
New Life, Inc. is about an ex-military man named Joe Ramsey, and is written in 3rd person from his perspective.. He used to work for the government, until he did something he would regret for the rest of his life. Then he quits his job, leaves his home and his pension behind, and moves far far away to try to avoid his past. But the past just keeps following him! It's back, and this time he has to pick a side. Join forces with the "Resisters" or the "Lifers". One is pro-Longevity Chips (The Lifers), the other (the Resisters) are against them. They have this crazy idea that the longevity chips aren't quite what they seem. Along the way he meets two great friends, Cammo and Murray, who also isn't what "he" seems. Another Allie on Joe's team is Wayne, the funding behind the project. On the other side of the line the main players are Caleb Walker and Malachette, his goon who does the dirty work. Murray, Cammo, Wayne, and Joe run into many complications in their attempts to unveil the evil plot of New Life, Inc. The learn the "Federation" (Mrs. Hooley's fictional governmental body) has been "bought out" by New Life. They are disliked by the general public. And they run into many many booby traps while on the main eventful mission of the story. Cammo sneaks out a few times, against the wishes of his older sibling Murray. Joe tries to find him each time. Murray is trying to deal with the emotional battleground on his inside. Joe fights his internal demons, when he learns of a man from his past is involved in the evil plot.
My personal favorite character of the story was Murray because of all the obstacles he has to face. Its like, he's the "needy" character, who can't help but make you feel sorry. I have never been in those shoes, but I do like helping people out of them. So I guess I could relate most to Joe, even though Murray is my favorite character.
I really enjoyed this book, however it isn't for all sci-fi fans. It has heavy overlays of romance to it. Unless you're a fan of storybook predictable romance's, you won't enjoy the romance. It is all predictable, but that's just romance for you. I for one enjoy both Romance Novels, and Sci-Fi, so this combination of the two was an amazing read. I wouldn't suggest reading this unless you are an avid fan of romance novels. If you are, then I wholeheartedly suggest this to any audience of all ages. The only downside to this book, was the grammatical and word-choice errors, but those are to be expected of a first-edition. Could have happened from the converter smashwords used to convert the book also.
-Gavin Chester
Ratings:
Overall: 8/10
Plot: 9/10
Writing Style: 5/10 (I love Mrs. Hooley's style, this is just for the grammatical and word-choice errors which are a pet peave of mine.)
Uniqueness: 10/10
Buy the Book!
Amazon Paperback
Amazon eBook
SmashWords eBook
Barnes&Noble links coming soon!